May in Review
Sales Increase
The East Bay hosing market is stabilizing and remains marked by low sales and inventory. The number of homes sold however increased significantly and although an increase is typical in May, the percentage of closed sales compared to a year ago improved dramatically - from 42% below to 29% in just one month. Sales increased in all cities included in the charts below - a positive sign that more buyers are acclimating to the higher mortgage rate environment.
Lower Rates Stimulate Demand, Not Supply
How might changes in interest rates impact supply? Low interest rates do not result in increased supply - it's a common misunderstanding and the data shows quite the opposite. As interest rates decrease inventory also decreases because homeowners tend to refinance their existing mortgage into a lower rate - its cheaper to hold their property than it is to sell it. And as rates start to increase so does supply, just as we saw mid 2022 when the market shifted.
Price Gains Leveled Off in May
The East Bay's median price decreased to $1.52 million, 3% lower than last month. Those cities that gained the most include Kensington, El Cerrito, and San Leandro. While the median price home remains lower than one year ago, homeowners have recouped about half what they lost in 2022.
Competition
Buyer competition varies by location. Transactions above $1 million sold 14% over list and homes priced between $1.5 and $2.5 million collected the most number of offers. Homes below $1 million sold on an average of 5% over list - fewer buyers of homes under $1 million have been able to weather the interest rate volatility.
The Next Few Months
Tighter inventory throughout the East Bay will continue to support home values. The recovery in home values this year along with increased sales in May provides some optimism heading into the summer months. Low inventory and consistent demand will likely continue, in fact inventory will likely start to taper off in just a few months.
Many buyers will remain on the sidelines, while many sellers will remain concerned about job stability. Still, weekend open houses are busy again, beautiful homes are selling quickly with multiple offers, and sellers' are investing into their homes to prepare them for sale.
Navigating this market requires a more calculate approach - there is opportunity for seller and buyers alike. Please reach out to chat with your observations or questions.
-Alex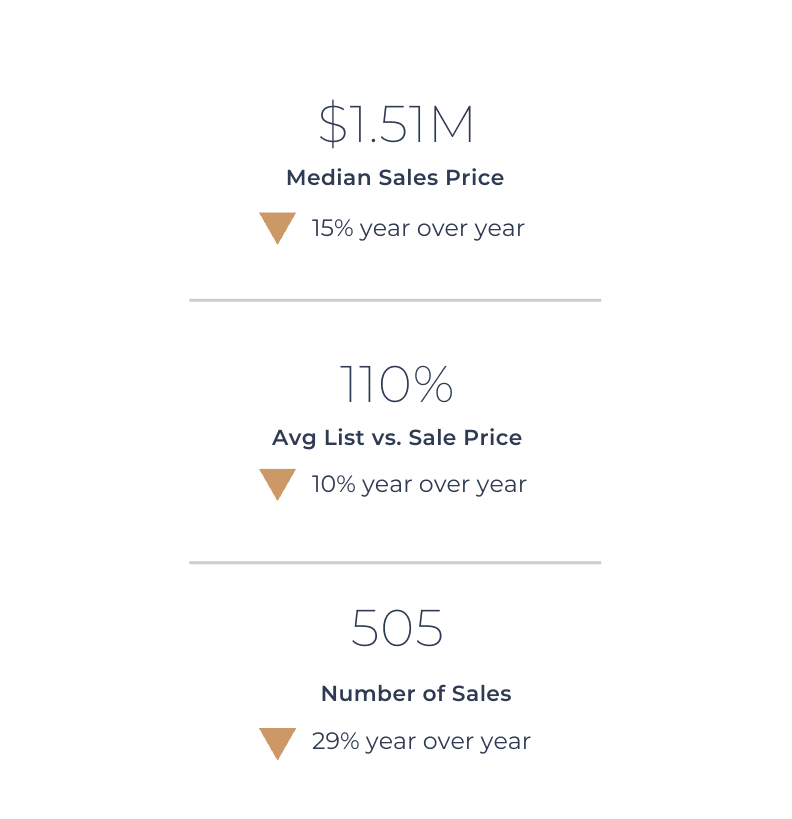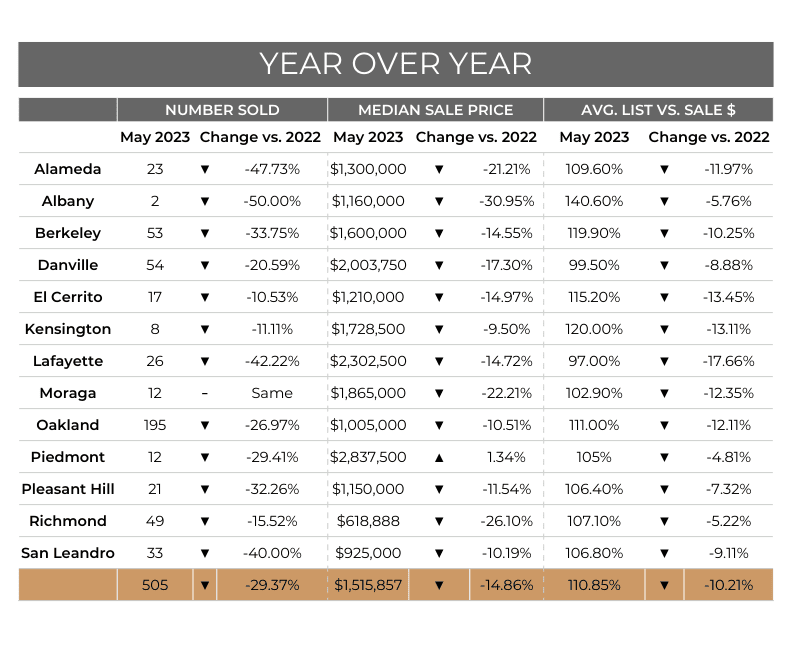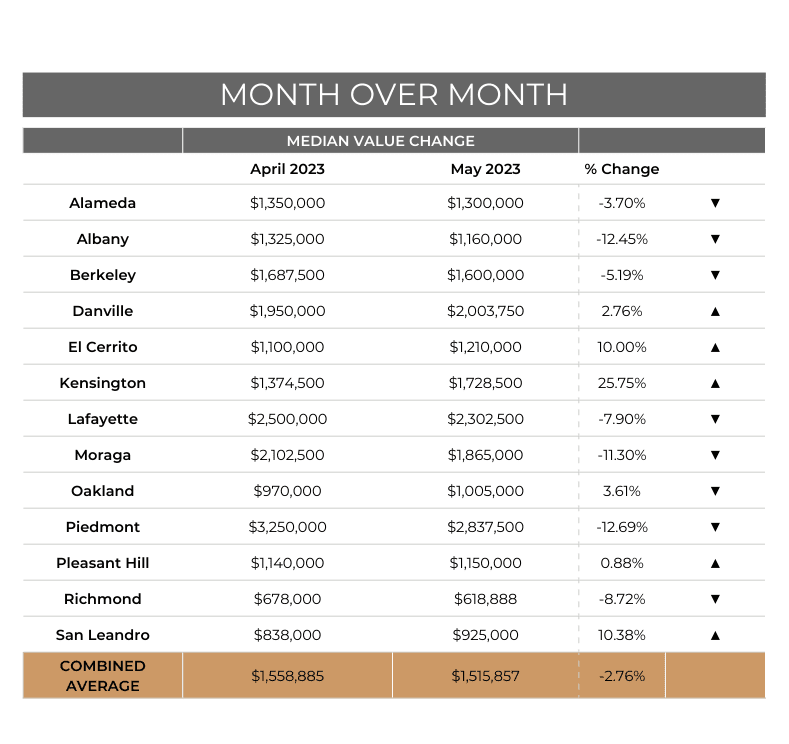 May 2023 Full Market Report: East Bay Area
Covering 26 cities across Alameda and Contra Costa counties, my market report offers an in-depth view of market changes for single-family homes, condos, and townhouses.
SHARE THIS STORY