August in Review
Still Down on Volume


Across the East Bay, sales volume slowed a tad in July as is typical in summer. While June was 27% below last year's volume, July was 20% below - a trend that has continued in 2023 showing continued recovery in the number of sales. The pace of new inventory is not accelerating, though I do expect an increase as we head into September, and suspect inventory will taper off sooner as compared to years prior to 2022. In contrast to last year, this summer's slow down is much more subtle - buyers remain sensitive to higher mortgage rates, and each week the number of offers collected is reducing just a bit leading to more price reductions and homes sitting available on the market.
Prices are Stable


The number of closed home sales fell in all cities, with the exception Berkeley, Piedmont, and San Leandro. The median price fell from June to July by nearly 6% to $1.43 million - a result likely caused by heightened summer travel when listed homes in early July lost a number of potential buyers who were out of town. Despite this decrease, the median price remains nearly the same as one year ago so the recovery this year has recouped the losses that started mid 2022. Overall, the market is stronger though because last year was hit so hard, price recovery at the end of 2022 was better than it will be this year.
How are Buyers Doing?


Mortgage rates are still hovering around 7%, and with sales and pricing lower across much of the East Bay, it is not surprising that buyer competition is constrained leaving many buyers waiting longer for the right home to filter in. Still, with the exception of Kensington, homes are selling above the list price (averaging 8% above) keeping the seller's advantage strong, particularly in prime neighborhoods. Though mortgage rates are indeed higher than they have been in 2 decades, most buyers (especially under the $1.5 million mark) are challenged by the rapid rate fluctuations, and less by the absolute rate itself.
In the Short Term


We remain in a supply-constrained market with buyer demand most limited by affordability. As I mentioned last month, the East Bay is resilient and while sales activity maybe tight through year-end, potential buyers remain in the market concentrated on the homes available. For this reason pricing should remain stable.


This year we've experience mini-recessions with a general trend that feels like recovery. The question is whether the market will eventually roll into a formal recession. To date, it's still not clear but there is no indication rates will drop nor inventory climbing significantly.


Please reach out to chat with your observations or questions.
-Alex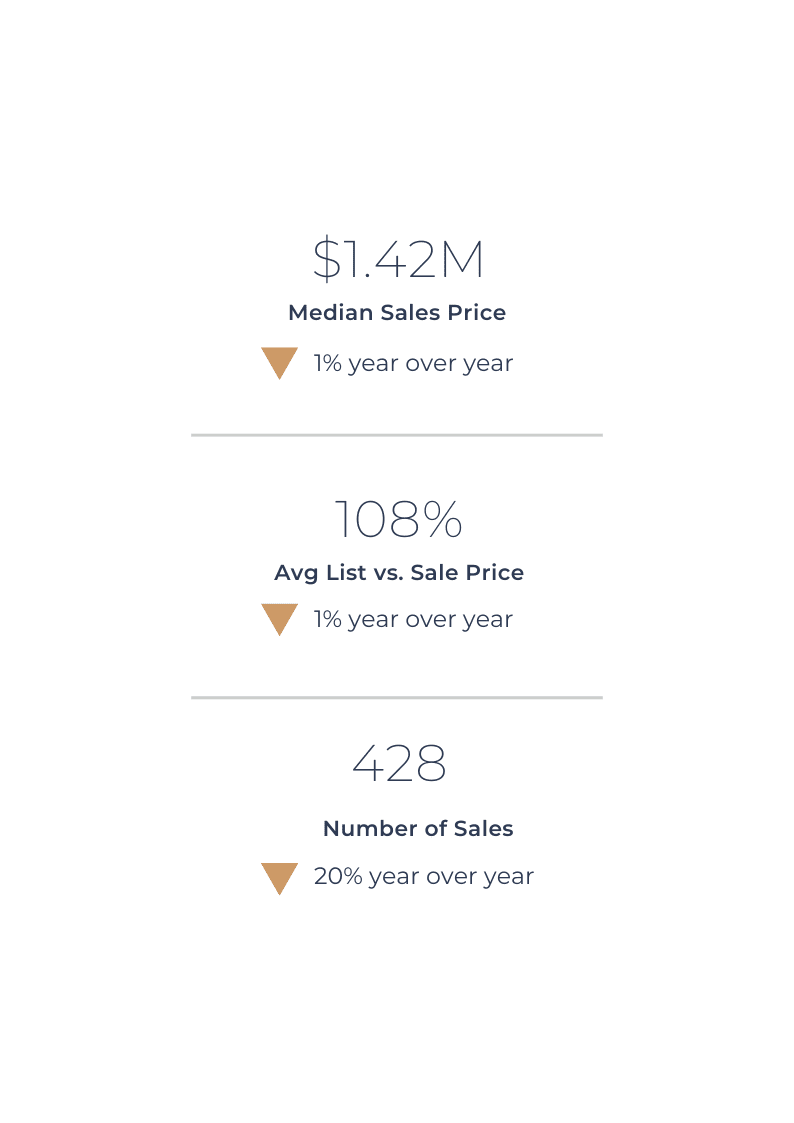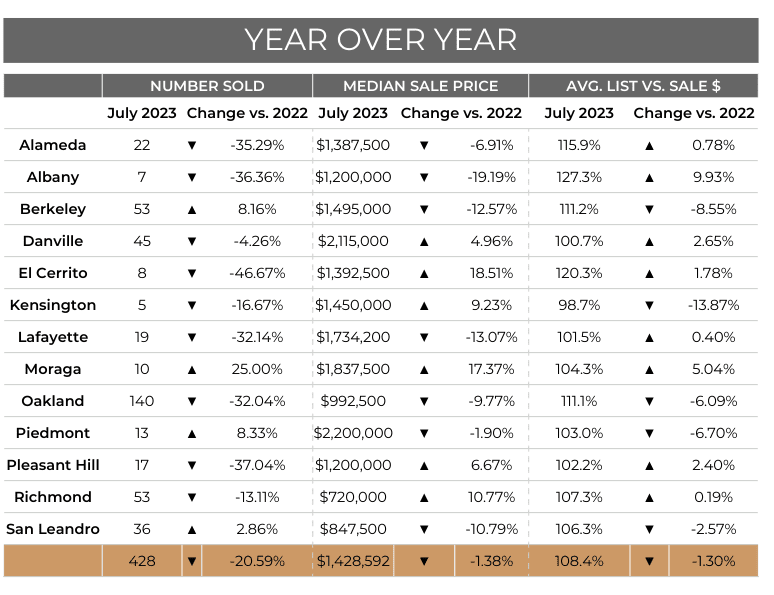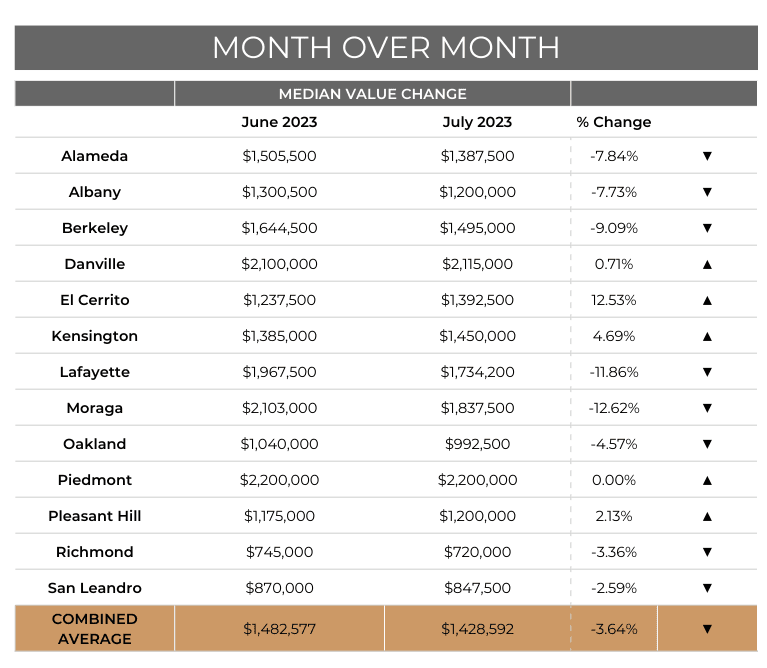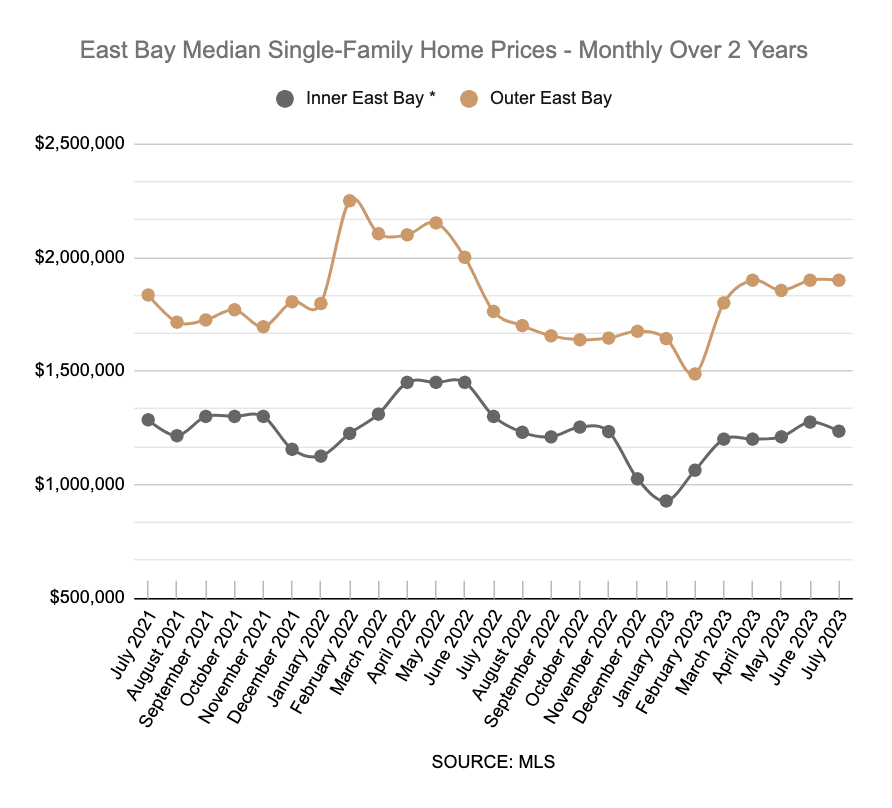 SHARE THIS STORY