East Bay in Review


The East Bay continues to stabilize with continued but moderate price appreciation. Homes are selling quicker than they did earlier in the year and compared to the greater Bay Area, East Bay homes are selling at a premium with Albany and El Cerrito selling well above the list price.
On Volume and Pricing
We face a supply, less a demand problem. Though the number of homes purchased increased 2% from July, volume remains 21% below that of one year ago. With approximately 60% of homeowners locked into mortgage rates under 4%, sellers are staying put.
Despite high mortgage rates, home values remain high. Lack of inventory due to would-be sellers locked with sub 4% interest rates is maintaining a competitive buyer experience. Where as much of the nation relies on new construction to create inventory and compete with existing home sales, the East Bay has little to no opportunity to build new single family homes to add supply. And another factor… local lenders aren't issuing assumable loans (those that a seller can transfer to a buyer) which would encourage sales activity.
These factors limit supply, create competition, sustain values and together maintain a seller's market. Nevertheless, neighborhood and property differences hold more weight these days and create new opportunity for buyers.
The Federal Government
By raising rates the Fed created a residential lock down on supply. Lowering rates might release supply, but it's unclear when this will occur - many believe it won't be for at least another 6 months. Given the stabilization of the market, more buyers may return in the next few months amplifying an already competitive market especially in prime neighborhoods.
Please reach out to chat with your observations or questions.
-Alex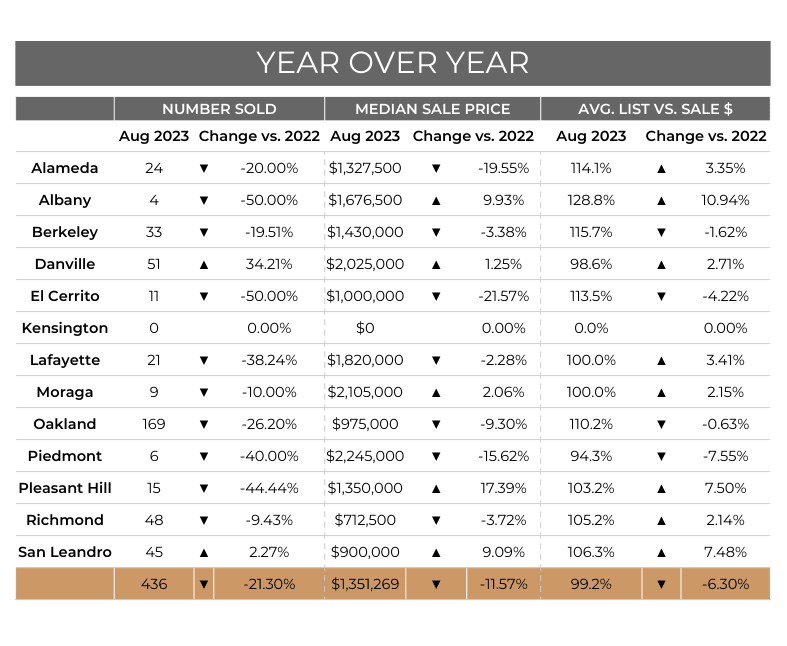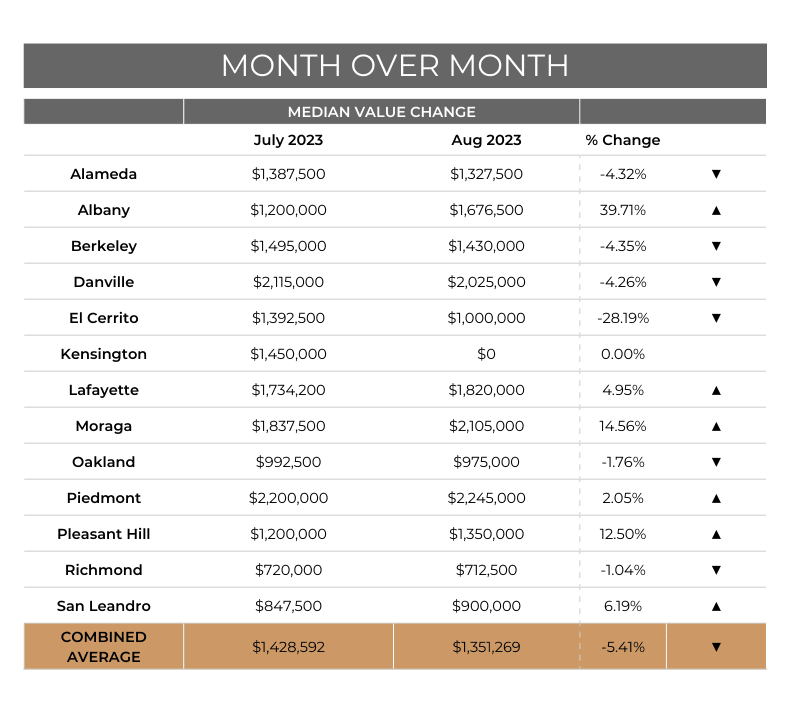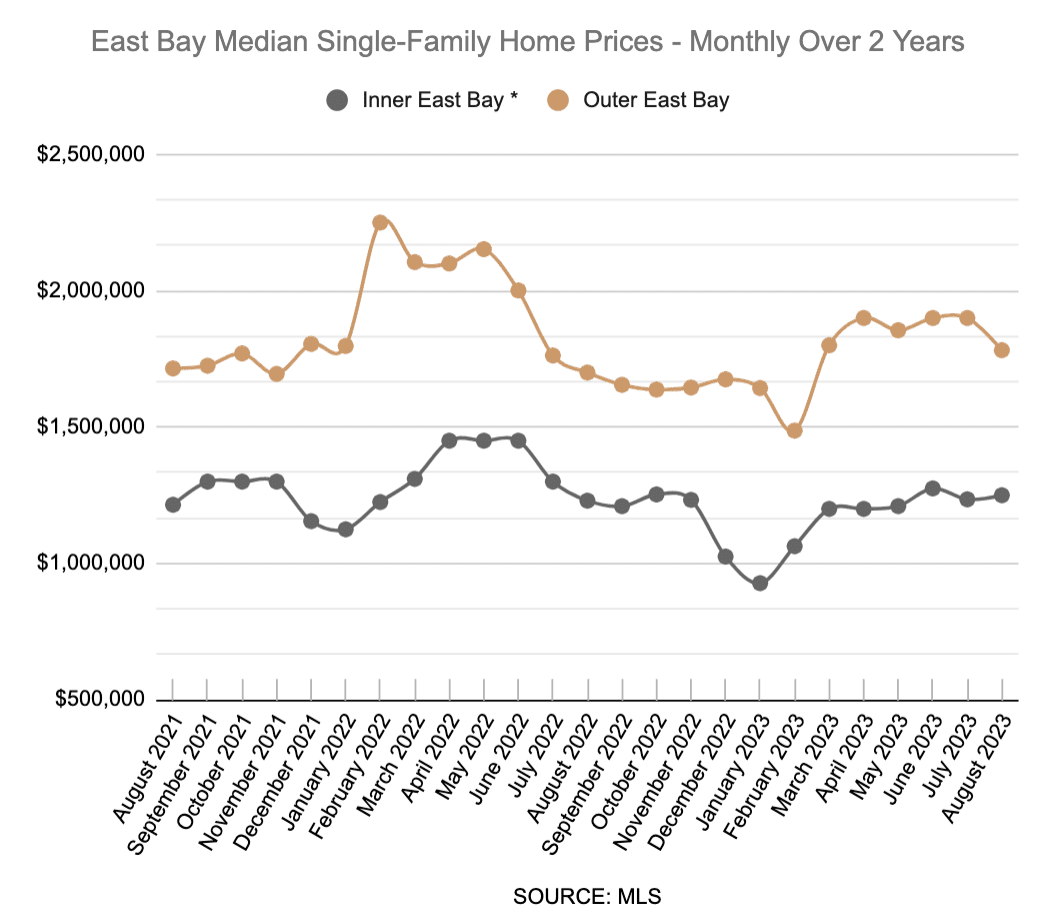 SHARE THIS STORY